There may come a time when you want to make a 180-degree turn on your career and try something new. Perhaps sustain the productivity until the weekend for some extra cash, or go for that paid internship program for some work experience in your desired industry. Add selling on e-commerce sites like Amazon to that list. After all, nobody can say 'no' to more income in the comfort of their own homes.
Believe it or not, many people have flourished and secured financially stable lives because of Amazon. We think you deserve the same opportunity plus the added perk of having more extra time to do anything else. If you agree, then this is the perfect read for you. In this article, we will discuss how you can become an Amazon seller in just eight easy steps and how people are earning by just being on Amazon.
Become An Amazon Seller
There are various reasons why people choose to become an online seller instead of working forty hours a week in an office or conducting fieldwork under inconvenient circumstances. Among these reasons is that people want to become their own boss; they desire to independently manage their business and explore the limitless possibilities within the market.
Becoming a seller on Amazon provides lucrative opportunities despite the misconception that standing out from the competition is due to sheer luck. Of course, it is not an instant and magical money-making experience. It requires dedication and determination to master the ways of effectively using your limited budget, facilities, and sources of market knowledge.
Unfortunately, those who quit amidst their journey in Amazon often leave before their chance of succeeding in the business sector develops. It is crucial to accept that it will take a lot of investment in time, energy, and monetary resources—but it can be rewarding too. Besides continued marketing research, retail, and content creation, you can become a successful Amazon seller by following our eight simple steps.
Find a product that you can sell on Amazon: Beyond something that suits your interest, consider its demand in the marketplace and relevance to society.
Create an Amazon account: You need to sign up for an official seller account before you can enter your listings, view your inventory, check your reports, and more.
Select a fulfillment method: Decide how you want your products to be manufactured, stored, packaged, and distributed to your customers. Options for your Amazon account services and management system could either be in an FBA or FBM setup.
Start making your Amazon product listings: Provide further information on what your product is called, what it does, how it is supposed to look, and why customers should buy it.
Establish a partnership with a manufacturer: If you've chosen to become an FBA seller, you should contact a manufacturer and commercialize private-label products.
Finalize how you want your products to be ordered and shipped: Streamline your business with a shipping company that provides fast and reliable delivery services.
Optimize your product listings' rankings: Employ some strategies from an ultimate guide to Amazon SEO into your business, and give your products the chance to be noticed by more potential buyers.
Begin driving your Amazon business sales: Launching your Amazon business and finalizing your initial product listings is the first step. The next is to integrate other marketing strategies like customer care and digital marketing.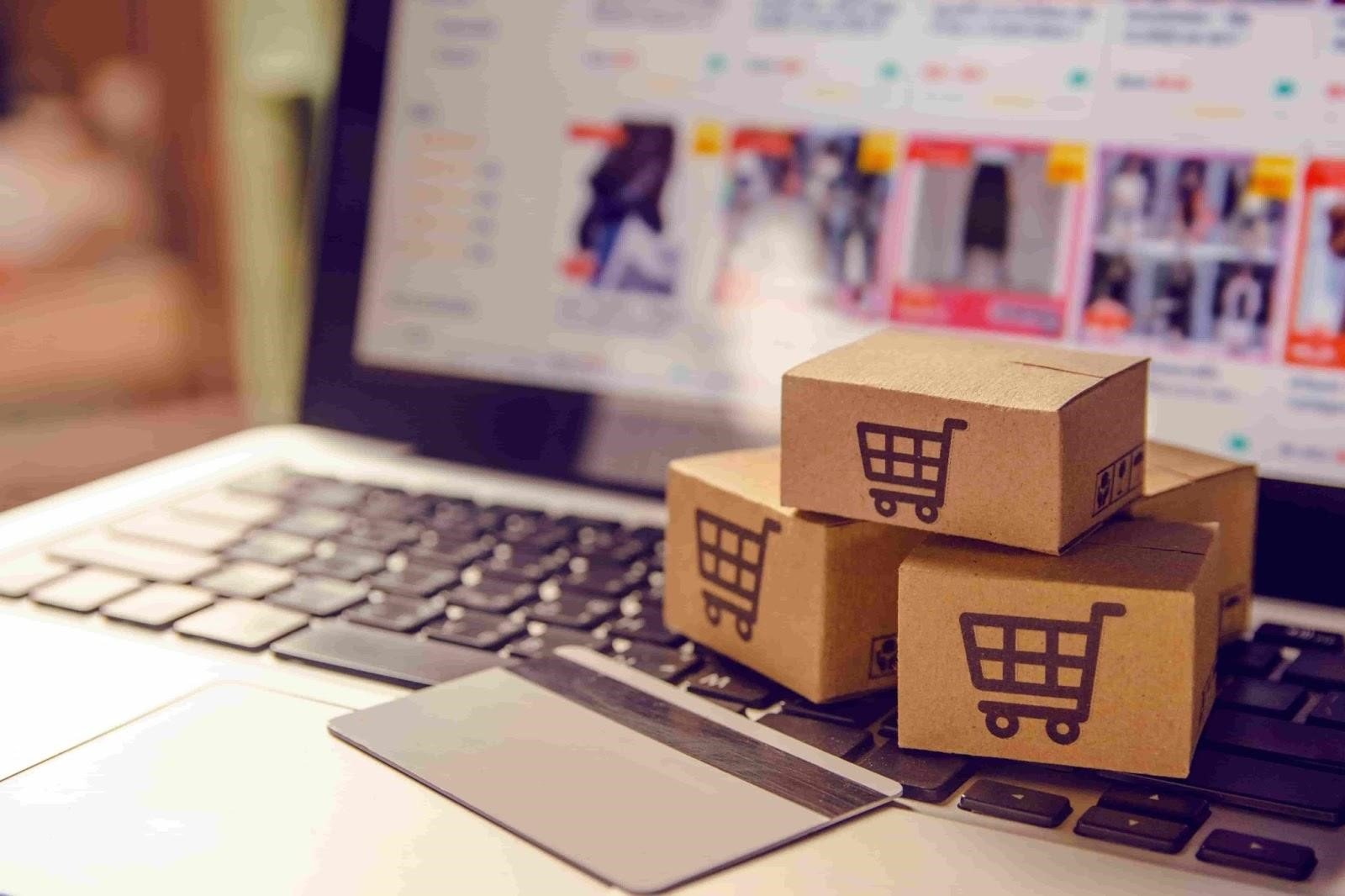 How to Earn On Amazon
As mentioned earlier, Amazon has turned into a channel where online sellers can get a sense of financial security. This results from objective-driven approaches amidst the competitive selling space, anchored on product visibility and pricing. Many factors prove online sellers on Amazon are earning.
If you're curious as to how it is done, then we've compiled a list of the best services for small businesses:
Optimize the details of your products. Consumers not only search but compare items from two or more brands. Come companies earn more than others because of the convincing descriptions in their listings.
Capture professional images of your products. Displaying clear photos with a label or watermark will showcase the authenticity of your offerings. On the other hand, publishing blurred or small images will cause potential buyers to think you're selling rip-offs.
Regularly monitor your performance. Not only should you be selling large volumes of items, but you can also survive and rise in the marketplace. Attain this height by paying attention to your seller ratings, analytics, return rates, and underlining areas that require improvement.
Choose the Fulfillment By Amazon (FBA) system. Fast, accurate, and reliable storage, packaging, and delivery will score an overall positive rating for your brand. By taking this route, you make it easier for you and your customers to send and receive orders.
Avoid issues within and outside Amazon. Any form of suspension or barriers caused by extremely low customer reviews, false advertising, or scamming will hinder your ability to grow an online business. Stay away from penalties.
Prioritize excellent customer service. It is beneficial to your business's profit-making strategy to acquire exceptional customer satisfaction rates. The higher you score, the more likely you are to win the appeal of your target consumers. Hire a team that will collect and assess data before, during, and after transactions with your clients, and you'll see the difference.
Proactively manage your Amazon inventory. Avoid situations where you are selling out-of-stock products. This will warrant a suspension and damage the reputation of your brand. Always double-check the availability of your products.
Link other systems to your Amazon business. Consider selling on other platforms like social media, where you can put up a Facebook shop. On your business page, add posts containing your store handle; link your viewers to your Amazon shop, and try to get more customers.
Does this article inspire you to become an Amazon seller? Let us know what you learned by sharing your insights in the comments below!
Author's Bio
Jayce is the managing director of Seller Interactive, the top Amazon marketing agency helping brands grow their business. As an expert in content marketing, Jayce has worked with top Amazon advertising agencies and brands such as GoDaddy and Toyota. He is eager to offer his expertise in Amazon listing optimization services for brands.